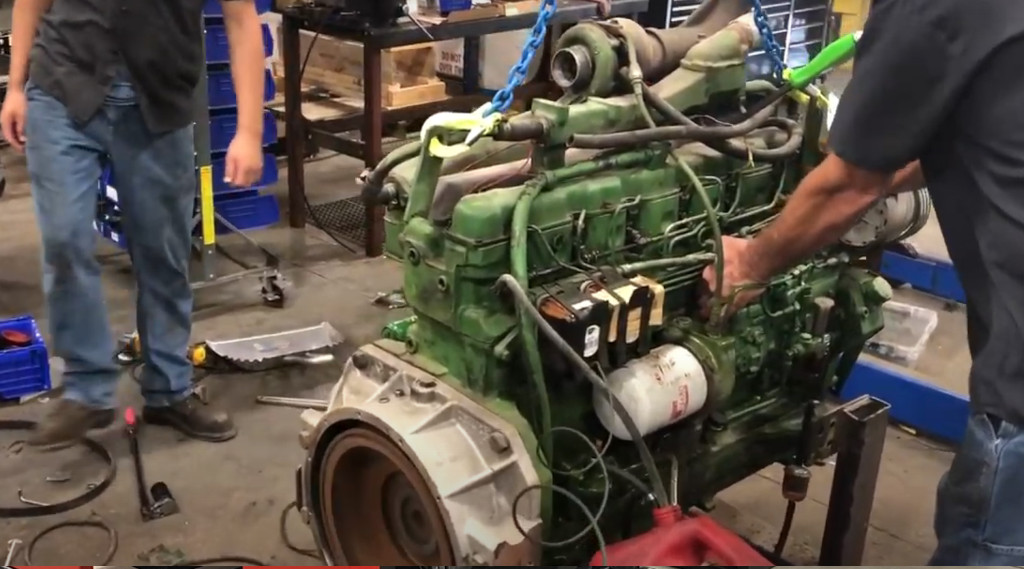 When you are looking for a good running engine to go back into your tractor or equipment, GRC is where you can find one. All of our running engines are test ran by our skilled mechanics and go through the proper treatment and diagnostics to get you back out into the field. Our five point checklist helps to ensure our 30 day start up guarantee that we offer with every running engine.
The five point checklist covers:
Block Ventilation – Full inspection of cracks and ventilation of the cylinder block and cylinder head.
Crankshaft Rotation – Fully rotate the crank 360 degrees to ensure the crankshaft, connection rods, main caps, pistons, and cylinders are capable of running properly.
Oil Pan Disassembly – Dropping of the oil pan from the engine for proper inspection of crankshaft, connecting rods, main caps, pistons, and cylinders.
Oil Pressure – Inspection of proper fluid levels and filters.
Engine Performance – Engine is tested for blow-by and knocking.
Each engine is recorded and uploaded to our YouTube channel where you can follow the link here
Call us today if you are in need of a used running engine for sale here at Global Recovery Corp!