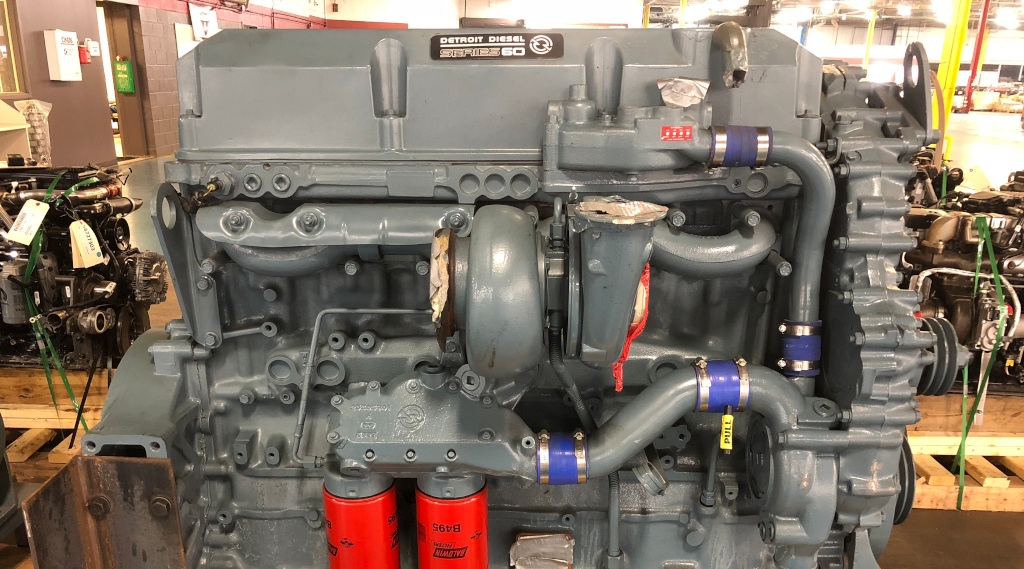 GRC is a premium buyer of Detroit 60 series engine cores. We buy engine cores from all over the US as well and internationally. Please contact us today – (877)-687-1362 / grcsales@globalrecoveryco.com
Our Detroit 60 series core buyers look for the following criteria when evaluating your cores estimated value: non-ventilated, turns 360, no fire damage, complete engine with fuel, turbo and ECM present.
Identifying the exact engine you have in order to find parts, do an engine swap or when selling you core can be difficult. It can be especially difficult on Detroit 60 series engine due to their use in many applications. The following information will assist you in identifying your 60 series engine…
When trying to locate your Detroit Diesel description label, it is generally located on the left side of the valve cover. This label shows the engine serial number, model number and any optional equipment used on the engine. If the serial plate/sticker is missing, the engine serial number is stamped on the cylinder block below the manifolds. An example of a Series 60 serial number is 06RXXXXXXX.
When the engine plate isn't available, the engine model number is also stamped and located near the serial number. Below is a chart of a Detroit 60 Series model number explained.