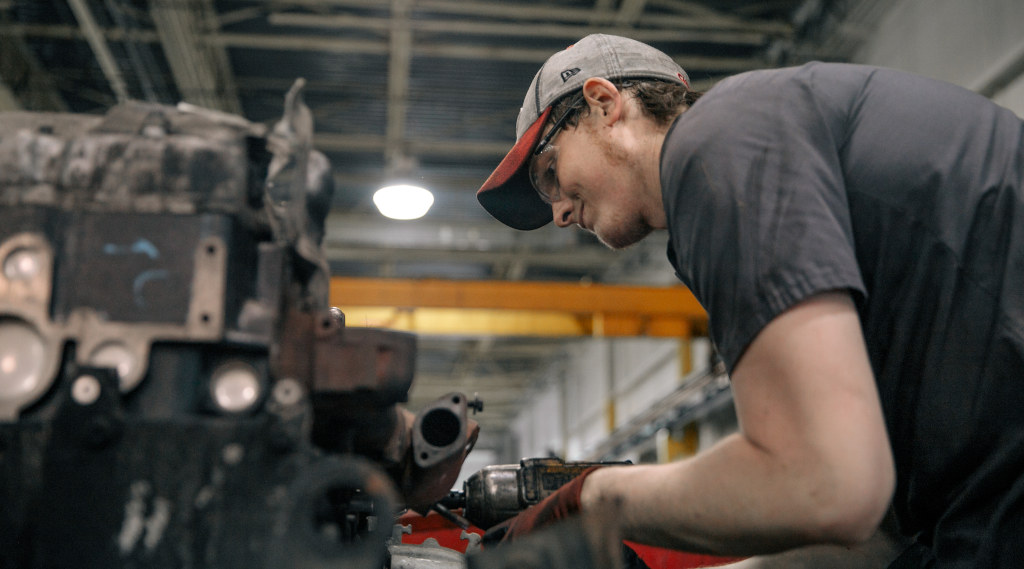 A remanufactured engine is only as good as the core engine you start with. That is why GRC has strict core criteria for Engines+ products and only uses premium cores for remanufacturing. All engine cores must have a crankshaft that turns 360 degrees, no welded crankshafts or heads, no cracks in the head or block, no fire damage, a non-ventilated block, and must not be oxidized. Only core components that pass these criteria are disassembled for further cleaning and testing.
Cleaning is one of the most important steps in the remanufacturing process. We take cleaning of core components for Engines+ long blocks and complete engines very seriously. We have four separate cleaning systems to help us manufacture the highest quality of product. These cleaning systems include a high-pressure hot cleaning tank, caustic dip tank, high-heat bake oven and high-pressure final wash system. After cleaning, each component is then inspected by hand for any additional cleaning that is necessary. Oil galleys are hand brushed and scoped to ensure proper cleaning.
Quality starts with the components used and adherence to strict cleaning procedures. View our inventory of quality Engines+ products below or contact our sales staff for more information.